Medical + Wellness
Educational resources for facilitators of small groups and community settings
Presentations + information for healthcare providers
Educational resources for facilitators of small groups
Community-based IYCF counselling and support can play an important role in improving these practices: it can ensure access to these services in the poorest and the most vulnerable communities with limited access to health care, and therefore become an important strategy for programming with an equity focus.
Materials are available in French and English for: Planning Guide , Adaptation Guide , Facilitator Guide , Training Aids, Participant materials, Counseling Cards for Community Workers , Key Messages Booklet , How to breastfeed your baby - Brochure, Nutrition During Pregnancy and Breastfeeding - Brochure, How to feed a baby after six months - Brochure, Supervision, Mentoring and Monitoring module 2013
There are also examples of materials and adaptations from selected countries and partners: Philippines counseling cards, Nepal counseling cards, India counseling cards, Madagascar counseling cards, Nigeria counseling cards, Kenya (Dadaab) counseling cards
unicef
"The connection between immigration, limited English literacy, and lack of access to health information and services cannot be ignored. The results of this connection has an impact on families, communities, and the entire country. An agenda of action is needed, and this guide is but a small step in that direction. Listed here are health education materials and Websites appropriate for use with people from different cultures and adults with limited literacy skills."
Julie McKinney and Sabrina Kurtz-Rossi
A simple explanation of the cause and spread of Tuberculosis, treatment and symptoms. This resource is meant to be taught in a small community or group, to help those in need to consider treatment and to educate on the risks of spreading. "It is estimated that between 2002 and 2020, approximately 1000 million people will be newly infected, over 150 million people will get sick, and 36 million will die of TB...Left untreated, each person with active TB will infect on average between 10 and 15 people every year."-WHO.
Melanie McCarthy
read "JUSTICE DINGAKE TALKS ABOUT TUBERCULOSIS, HUMAN RIGHTS AND LAW"
This resource is meant to be used to outline the education of HIV/AIDS in a small community and group setting.
Nearly 40% of people diagnosed with HIV in Europe are migrants. Of those, 53% of them come from Sub Saharan Africa. As migrants, they face considerable obstacles to accessing healthcare. With over 1 million people on the move, this creates a challenge for HIV prevention and treatment. Not only are these communities often facing significant challenges due to health or sexuality, but the stigma of being displaced compounds that. Reaching this vulnerable population is a key to helping curb the epidemic.
Melanie McCarthy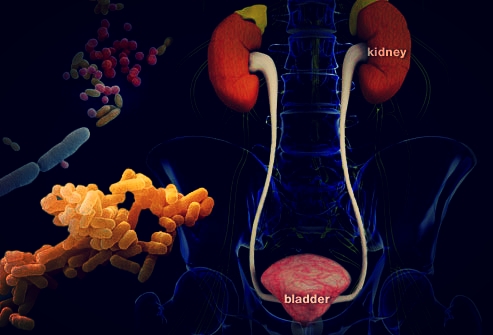 Urinary tract infection (UTI) is one of the most common bacterial infections encountered by clinicians in developing countries. When using this material it is important to be culturally sensitive to the expectations and comfort of the women. This material covers the causes, symptoms, prevention and treatment of a urinary tract infection.
Melanie McCarthy
Cultural competency; dictionaries, glossaries and online translation tools, health literacy, health resources in multiple languages, health information, interpretation and translation, limited English proficiency, multi-cultural research, organizations and portals, refugee health portals
"Multilingual health education materials and resources for refugees; includes Minnesota-specific as well as national resources."
Available in: Arabic, Amharic, Burmese, Karen, Nepali, Oromo, Russian, Serbo-Croation, Somali, Vietnamese
"These health literacy materials meet both the need of adults to enhance their literacy skills as well as their need to navigate the health care system and begin to achieve better health care for themselves and their families. These materials integrate literacy skills and practice with pertinent health information. In a scientifically-based research environment, use of these materials led to an increase in participants' literacy scores on standardized tests used to validate literacy gains. And, equally as important for these adult learners, they significantly increased health literacy and knowledge."
LINCS Literacy Information and Communication System
"The picture stories are: Designed to help ESOL instructors address topics that affect the health and well-being of their students. Useful for beginner and low-literacy students. Designed to be safe, impersonal prompts to allow students to discuss difficult topics, ask questions, and obtain information. Adaptable for use at different levels."
Kate Singleton
Healthcare Providers & Administrators
Médecins Sans Frontières (MSF) has been producing medical guidelines for over 25 years to help practitioners in the field. The contents of these guidelines are based on scientific data collected from MSF's experiences, the World Health Organisation (WHO), other renowned international medical institutions and medical and scientific journals.
Guidelines include:
Essential Obstetric and Newborn Care
Access these materials in entirety
The WHO Regional Office for Europe has developed a toolkit – the first of its kind – to help countries analyse and improve their health capacity and first response to large-scale migration.
"This toolkit is an extension of the European Region Strategy and Action Plan, which represents a comprehensive, concrete and practical response, and builds upon the experiences and many lessons learned from the past year" says Steven Corliss, Director of the Division of Programme Support and Management at UNHCR. "Ensuring that refugees, asylum-seekers and migrants can access adequate health care is an important building block in a sustainable solution-oriented response that benefits all. It also demonstrates countries' commitment to "leave no one behind", in line with the 2030 Agenda for Sustainable Development."
Toolkit for assessing health system capacity to manage large influxes of refugees, asylum-seekers and migrants
Video - First WHO toolkit to strengthen Europe's health response to migration